Get 'The Wrap,' our take on the news of the week, in your inbox every Tuesday. Sign up at https://bit.ly/HeraldNewsletters.
Nov. 6-12
Mt. Laurel Round 4
New Jersey municipalities have a constitutional obligation to provide a realistic opportunity for the development of housing for low- and moderate-income individuals. A series of court decisions known collectively as the Mt. Laurel Doctrine require compliance through a court-approved Fair Share Housing Plan if the municipality wishes to avoid exposure to builders' remedy lawsuits. Such suits could lead to rezoning by the courts.
The third round of obligations runs until 2025 after which the fourth round will begin, setting obligations for 10 years out to 2035. Municipalities in Cape May County will have to prepare new Fair Share Plans that look to new regional housing estimates and incorporate incomplete obligations from previous rounds.
At least one county community, Stone Harbor, has announced that it plans to set up a subcommittee to begin work on fourth-round documentation in early 2024.
State Sen. Anthony Bucco (R-25th) has introduced legislation to delay the fourth round from 2025 to 2028. The Senate bill and its companion bill in the Assembly have only Republican sponsors. Bucco argues that this would be a "reasonable delay" following the "disruptions of the pandemic." Without support from Democrats it is unlikely to pass.
Heat Fatalities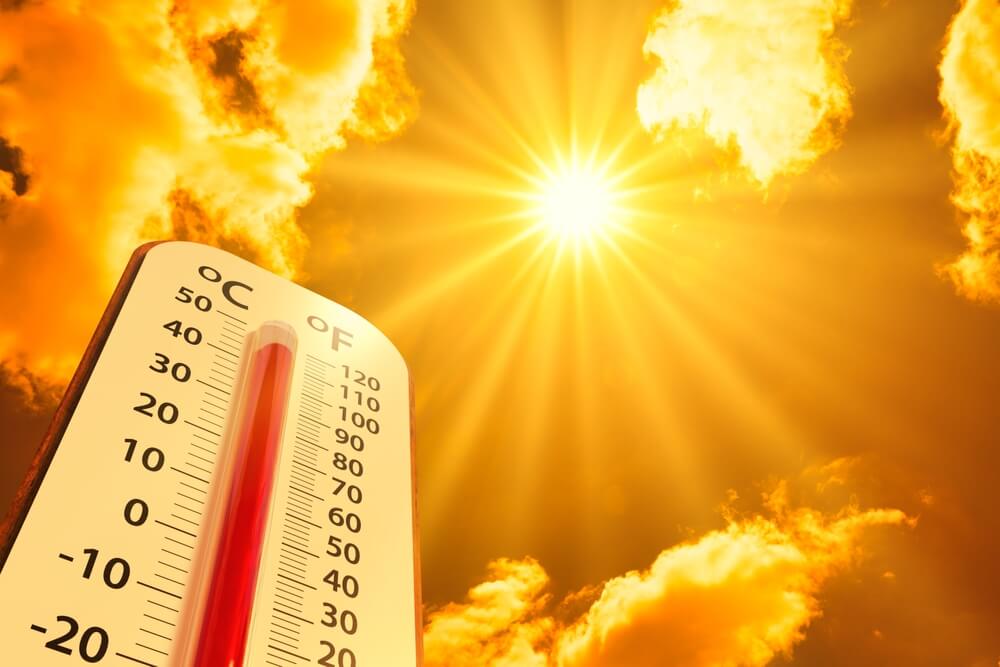 The National Weather Service has released weather-related fatality and injury statistics for 2022. The statistics indicate that extreme heat was the top weather-related killer in 2022, with 148 deaths, followed by hurricanes (114) and floods (91). Not surprisingly the leading states for heat fatalities were Texas and Arizona. There were none listed in New Jersey.
The Environmental Protection Agency says that many heat-related deaths are listed as such on death certificates causing the statistics to underreport the fatalities related to extreme heat. The Kaiser Family Foundation reports that along with rising temperatures, the increases in drug use and homelessness are major contributors to the rising numbers.
Several reports, including one by Climate Central, have documented 2023 as the hottest year on record. According to the report, five of the 10 largest cities with at least a 1 million population that experienced the most days of extreme heart were in the United States: Houston (56 days), Austin (45 days), San Antonio (44 days), New Orleans (42 days) and Miami (34 days). Ironically these are all areas to which people are relocating in high numbers.
Predictions and Reality
We are roughly two weeks from the end of the formal hurricane season, which runs from June 1 to Nov. 30. We reported on the revised predictions for this season. A look at the reality gives some sense of the accuracy of the predictions. While it is still possible for new named storms to develop by the end of the month, the National Weather Service says, "There are currently no active storms in the North Atlantic, Caribbean Sea, or Gulf of Mexico."
In August, the National Oceanic and Atmospheric Administration updated its predictions for this storm season to a total of 14 to 21 named storms, with six to 11 hurricanes and two to five major hurricanes (category 3 or greater).
What did we get? We have had 19 named storms thus far. That does not count the one tropical depression in January, which fell outside the season parameters. From the list of names, we have used those from Arlene to Tammy. Vince would be next should it be needed.
We have had seven hurricanes of which three were category three or greater. The big ones were Lee at category 5, along with Franklin and Idalia at category 4. The number and type of storms fall right in line with the prediction.
Happenings
A former car dealership lot in Ocean City may end up costing the city more than anyone expected. The lot was taken by the city through eminent domain and now a jury has set its value at $17.8 million.
The election in Wildwood had 14 candidates vying for three spots on the governing body. According to the unofficial results, incumbents Krista Fitzsimmons and Steve Mikulski won reelection along with Ernie Troiano Jr. That leaves Wildwood with two elected commissioners still under state indictments. A move by Mikulski to bring Troiano onto the commission earlier than January failed.
An attempt by Stone Harbor Council member Reese Moore to retain his seat through a write-in campaign failed.
History was made with the election of the first Black woman, Melanie Collette, as a county commissioner.
The Women of Wonder Awards recognized five accomplished women, including the first posthumous award.
West Cape May saw three individuals vie for two seats on the borough commission, none of whom, including two incumbents, had ever faced the voters before.
Former Middle Township Mayor Michael Clark had his portrait added to the township's wall of mayors.
Two firefighters were injured while battling a three-alarm fire in Dennis Township. A fire also displaced a family of five at the Delsea Woods Mobile Home Park in Middle Township.
A former Stone Harbor business administrator fired in February has filed suit against the borough in Superior Court.
Cape May held a Town Hall meeting at which officials updated residents on the status of numerous still active projects, as well as those recently completed. Nov. 29 is the date of the ribbon cutting for the long-awaited firehouse.
A front-yard shed that provoked controversy among neighbors in Wildwood Crest will be removed, with its contents transferred to a shed in the backyard.
Sea Isle City announced that it has regained its Community Rating System level 3 status, restoring a 35% discount on flood insurance for city residents.
Dennis Township voters said no to a ballot question that would have raised property taxes. Cuts in the school system budget will now become permanent.
Stone Harbor tabled two controversial zoning ordinances and is planning a special council meeting to discuss issues related to side-yard setbacks and lot grading.
Residents of the Shawcrest mobile home community have appealed to the Lower Township Council for help in stopping what they say are unreasonable rent increases.
For a group of local educators, training and competing in triathlons is a part of their lifestyle. The 140.6-mile events involve swimming, biking and running.
North Wildwood is moving ahead with the construction of a dune to protect its beach patrol building that the city says is exposed to sea surges.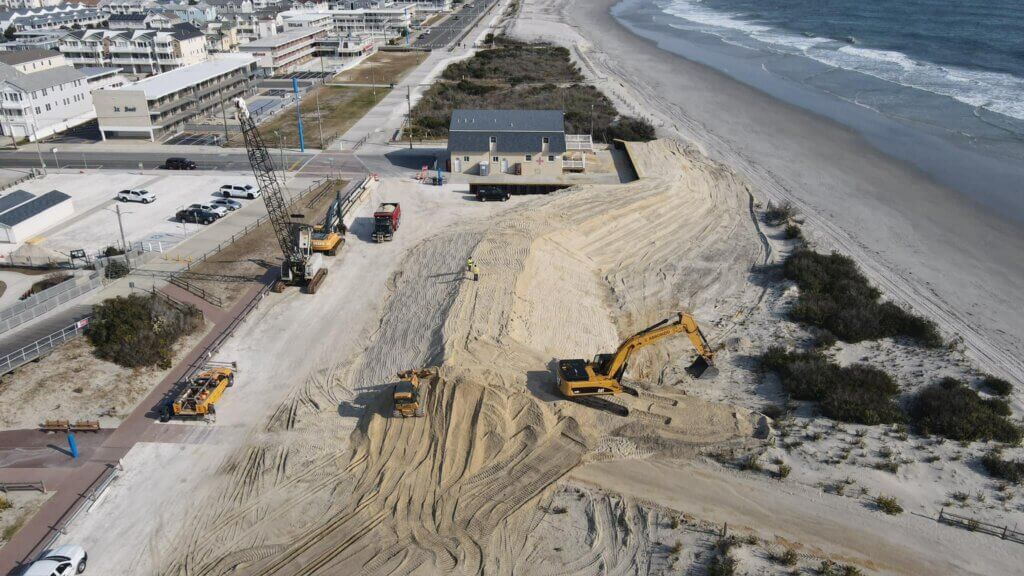 Spout Off of the Week
Wildwood – A project to alleviate summer traffic to the "beach" was started in 2018 by NJDOT. The work includes 9 message signs, 3 cameras all interconnected to control the flow of traffic by monitoring and controlling traffic lights (oh boy) I drive along these routes every week and it appears all the hardware and control interconnected cabling has been done for a long time. My question is what's taking so long for this to be "Turned on"? My guess is Memorial Day weekend NJDOT & Orchard Holdings (contractor) will start debugging the Gremlins in the new system. Cost: $7.9 million. Extend Rt55
Read more spouts at spoutoff.capemaycountyherald.com.