COURT HOUSE – Dr. Allen Silvey, a pulmonologist and veteran, founded Medcorps as an independent asthma and pulmonary practice to bring independent care to a region dominated by corporate healthcare. Now in its 8th year of service, Medcorps is excited to welcome Dr. Henry "Hank" Komansky to the team as he steps out of retirement.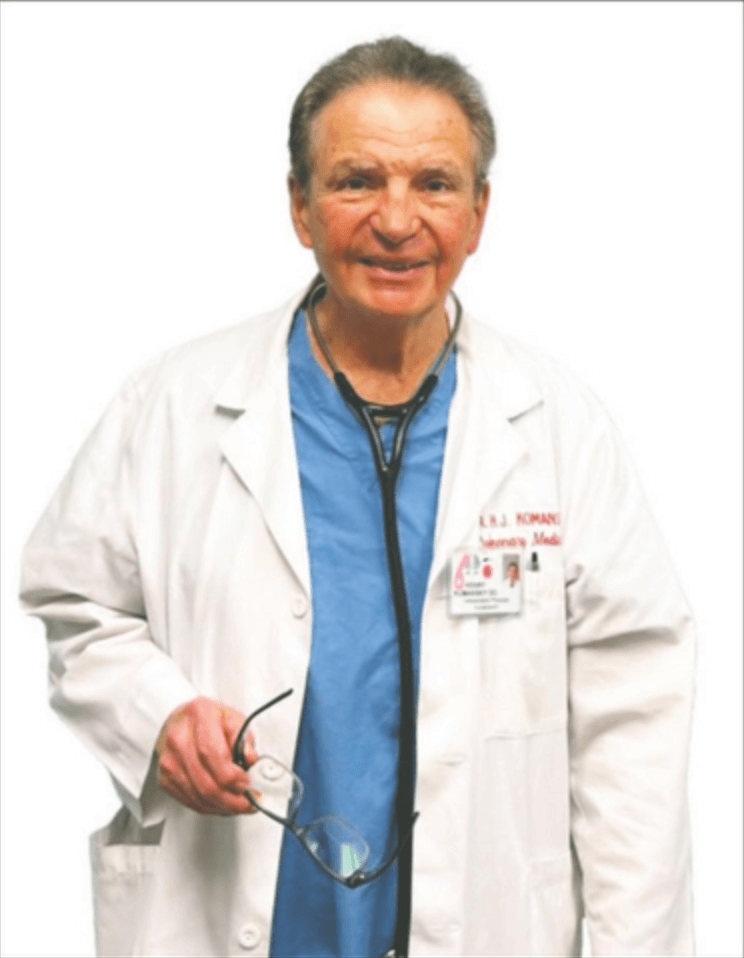 Dr. Komansky has served in the medical field for nearly 50 years; he was the first-ever pulmonology fellow at the University of Medicine and Dentistry of New Jersey and has served South Jersey for the entirety of his career.
Dr. Silvey stressed that Dr. Komansky has been an in-demand doctor on the shore for decades, and that Medcorps is stronger than ever with Komansky on the team. "He has hundreds of old patients who don't know that he is working again, and we are excited to get the word out. He just came out of retirement. Dr. Komansky is working two days a week and is accepting new patients," Dr. Silvey said.
Dr. Silvey founded Medcorps, a fully independent practice with a location in Court House, in 2015. He served in the Marines when he was younger and went on to serve 17 years in the National Guard as a Medical Director. He met his wife – a Jersey girl – and found himself whisked away to the faraway land of New Jersey. But it is here, in his new home up north, that he found great success as a medical practitioner in Sewell, Linwood, and Court House.
These success stories afforded him great joy: as Dr. Silvey expanded his business and brought independent pulmonary care to towns across South Jersey, he had the opportunity to return to his hometown of Maysville, Kentucky to open a fourth practice.
Silvey stressed that independent practices like Medcorps generally give patients a better experience than corporatized groups.
"So often, people feel like they are limited to big medical conglomerates," Silvey said. "But it's so important for patients to have access to independent practices because we have the freedom to be truly patient-oriented. We treat patients like we would our own family."
This means that care is personalized and that much of the bureaucracy that comes with larger medical groups is absent from a visit to Medcorps. "We take any insurance and are happy to help anybody no matter their financial situation. We are here to help," he said.
Sleep tests are a great example of Dr. Silvey's flexible approach. "Many corporate-owned hospitals will force you to take a lab test to diagnose sleep apnea and other sleeping disorders," he said. "Lab tests are more expensive, and not everybody can get a good night's sleep at a hospital. We can give take-home sleep tests right off the bat. It's cheaper and often easier for our customers, and those are two things that are always a priority for us," he said.
Despite their smaller scale of operations, Medcorps is spearheading a clinical research trial with the aim of detecting lung cancer more easily. The trials – open to anybody who has smoked 30 years or more and is between the ages of 55 and 75 – aim to detect early-stage lung cancer in blood. The trial is handled by their in-house pharmacist, Dr. Christine Saccone. "It's something we're really excited to work on," Dr. Silvey said.
Medcorps, newly invigorated by the addition is Dr. Henry Komansky, is open for new clients. Give them a call at 609-778-2744, visit them at 211 S Main St #203 in Cape May Court House, and visit them online at medcorpsusa.com