Frank Hines, a 74-year-old retired aviator from Court House, said he thinks about his time in Vietnam every single day. "The weight of it… I think about it more and more as I get older," he told the Herald during an interview at his home, which was purchased with a U.S. Department of Veterans Affairs loan.
Hines was born in Philadelphia, but his family first moved to Cape May County in 1943. June 1969 was the fateful month: He received his draft letter in the mail. He said he did "not have any political feelings" about the war at the time. "I had no choice… my country called."
An overwhelming majority of conscripted troops were sent to the infantry. Hines was one of the lucky few spared that fate. He was to be an artilleryman, and remembers the relief he felt when receiving the news.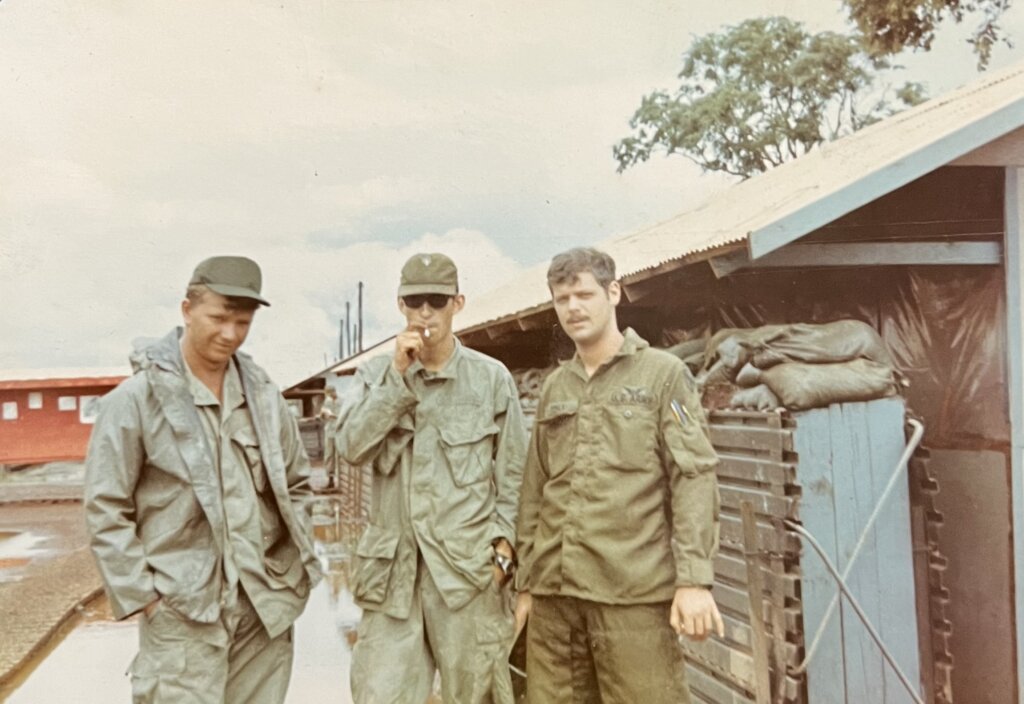 He was shipped to Long Bihn Post, a major Army base northeast of Saigon, in November 1969. Anxious and waiting, he was soon assigned to the 2nd Battalion of the 17th Artillery regiment stationed at Camp Radcliff near An Khê, a town in Vietnam's central highlands. He spent his first night there in enlisted barracks while he awaited further orders.
"The Viet-Kong happened to attack the base that night. They knocked me right out of bed. Enemy ground troops attached satchel bombs, bags full of explosives, to the helicopters near the bunker," Hines said.
The helicopters were melted by the force of the explosives.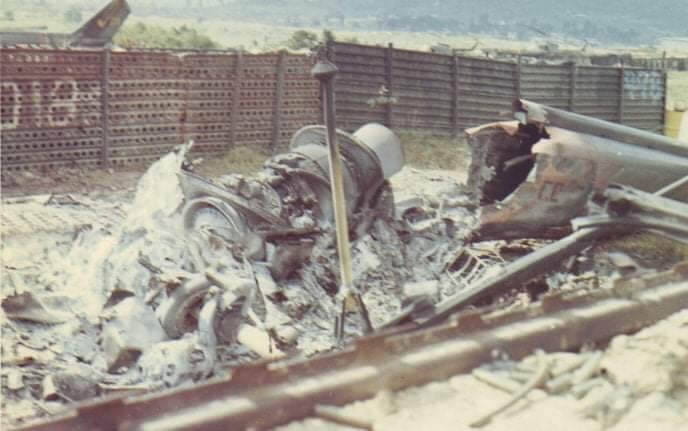 "So I crawled out of the barracks, scared as hell, into a nearby bunker. There were so many men there, so much radio chatter. It was chaos," he said.
Hines survived his first brush with death, and the chaos of that first night dissolved into a regular routine. His new job was to supply nearby M101 Howitzers with ammunition, which meant trucking large cylindrical 105mm artillery rounds back and forth from Camp Radcliff, 12 miles from the large guns.
Hines took many photos on these trips. Almost always with him was a basic Canon camera, which he used to take landscape photos, candids of his fellow troops, vignettes from life in nearby towns and the occasional selfie.
Hines remembers having friendly interactions with the locals. He spoke fondly of a "Mama-San" who sometimes helped American troops at a base near Buon Ma Thuot. "Mama-San" is a name for a woman who takes charge of her household.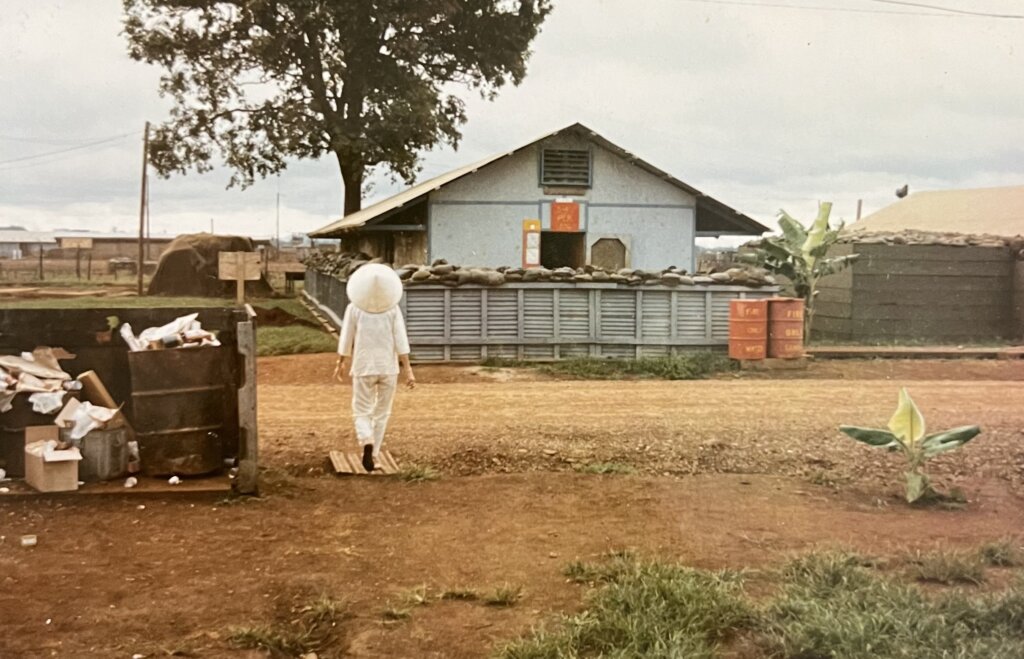 Hines visited local towns whenever he got the chance, and was surprised by the delicious food. The meal he most remembered was a steak sandwich on a fresh French-style bun. But the mountains stood out the most, both in his memory and in his photos.
"It's a really beautiful country" he said.
Hines avoided much of the miserable boots-on-the-ground combat that defined the Vietnam War, or the American War, as it is known in Vietnam. Much of his time abroad was spent 1,500 feet above thickly forested combat zones in a Cessna L-19 "Bird Dog," a two-person craft that was used to scout enemy forces. he sat with the pilot and calculated the coordinates of enemies below, which were radioed to allied artillerymen who used the data to more accurately arc their shots.
This role, "batallion aerial observer," is usually reserved for officers. "But maybe they didn't have enough officers available at that point in the war to fill the role," Hines speculated.
And this role was no easy sailing. His plane was constantly under fire, and green tracer rounds, ammo that emits a pyrotechnic charge behind the bullet so the user can see where there shots went, allowed the enemy to shoot at the planes with greater accuracy.
Still, Hines survived. His time in the air led him to a life-long career in aviation. Though he came home with no piloting experience, the G.I. Bill afforded him the chance to attend flight school in Taylor, Arizona.
He carried this momentum forward to land a job with Allegheny Airlines, a now-defunct regional airline that flew many flights out of the Cape May Airport to cities like Philadelphia, Newark, New York and Washington, D.C.
Hines mourns the death of this airline, and the other regional airlines that afforded Cape May County locals the chance to travel without using a car. "You could fly anywhere in the region on a small commuter plane," he said. Allegheny was eventually folded into American Airlines.
Hines said that he has been treated very well by the American government after his time in Vietnam. It afforded him the opportunity to receive an expensive education, and to buy a forested home in Court House.
But the toll the war took on his mind was heavy. He said that, for the sake of the country, it is of grave importance that younger generations know how hellish war is. "I'll never forget it," he said.
Contact the author, Collin Hall, at chall@cmcherald.com or 609-886-8600, ext. 156.